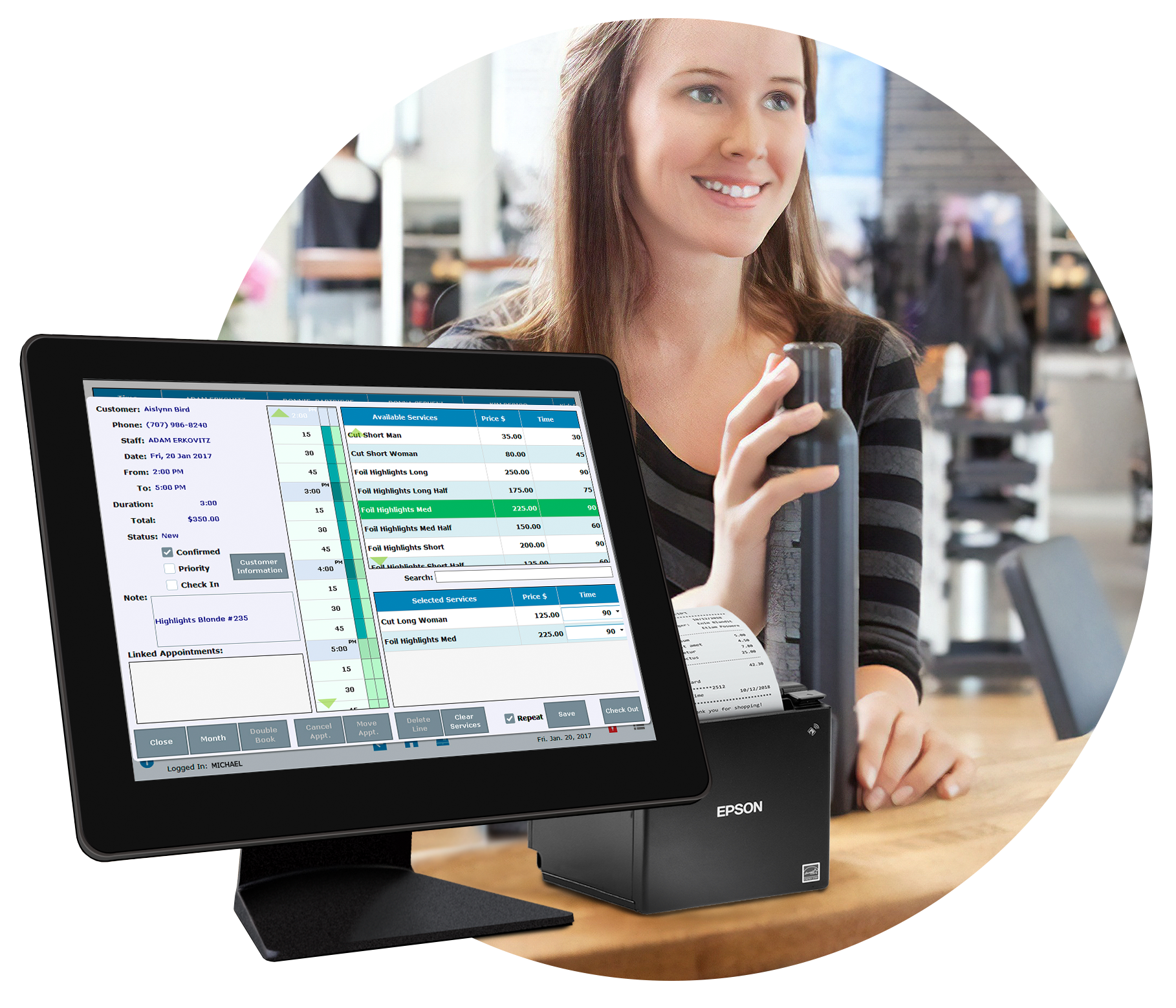 Exatouch for Service Businesses
Serving customers out in the field, inside your brick-and-mortar location, or a combination of both can get hectic. With Exatouch, you can quickly and easily manage day-to-day tasks like appointment and employee scheduling, appointment reminder emails, sales and tax reporting, inventory control, and more.

Exatouch for Retailers
Exatouch's barcode scanner, label printer, loyalty programs, and built-in management applications for employees, inventory, and customers simplify retailers' daily operations, saving time and money.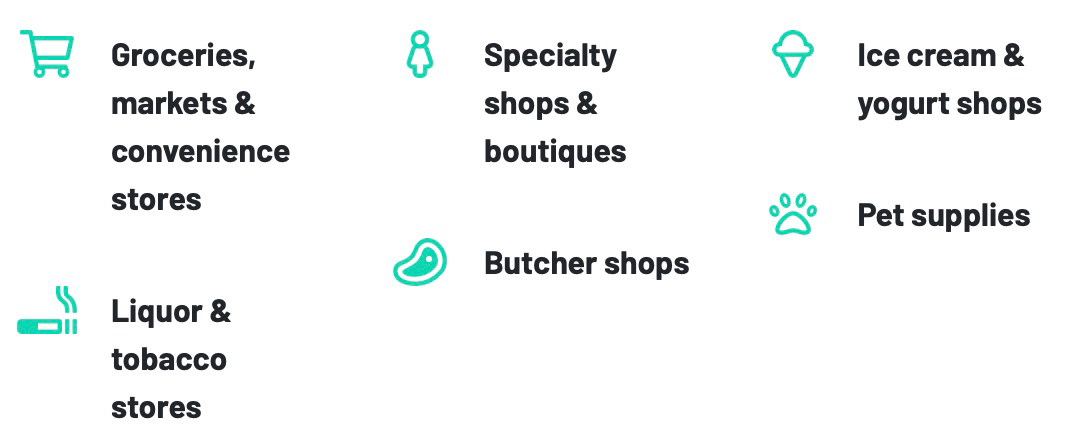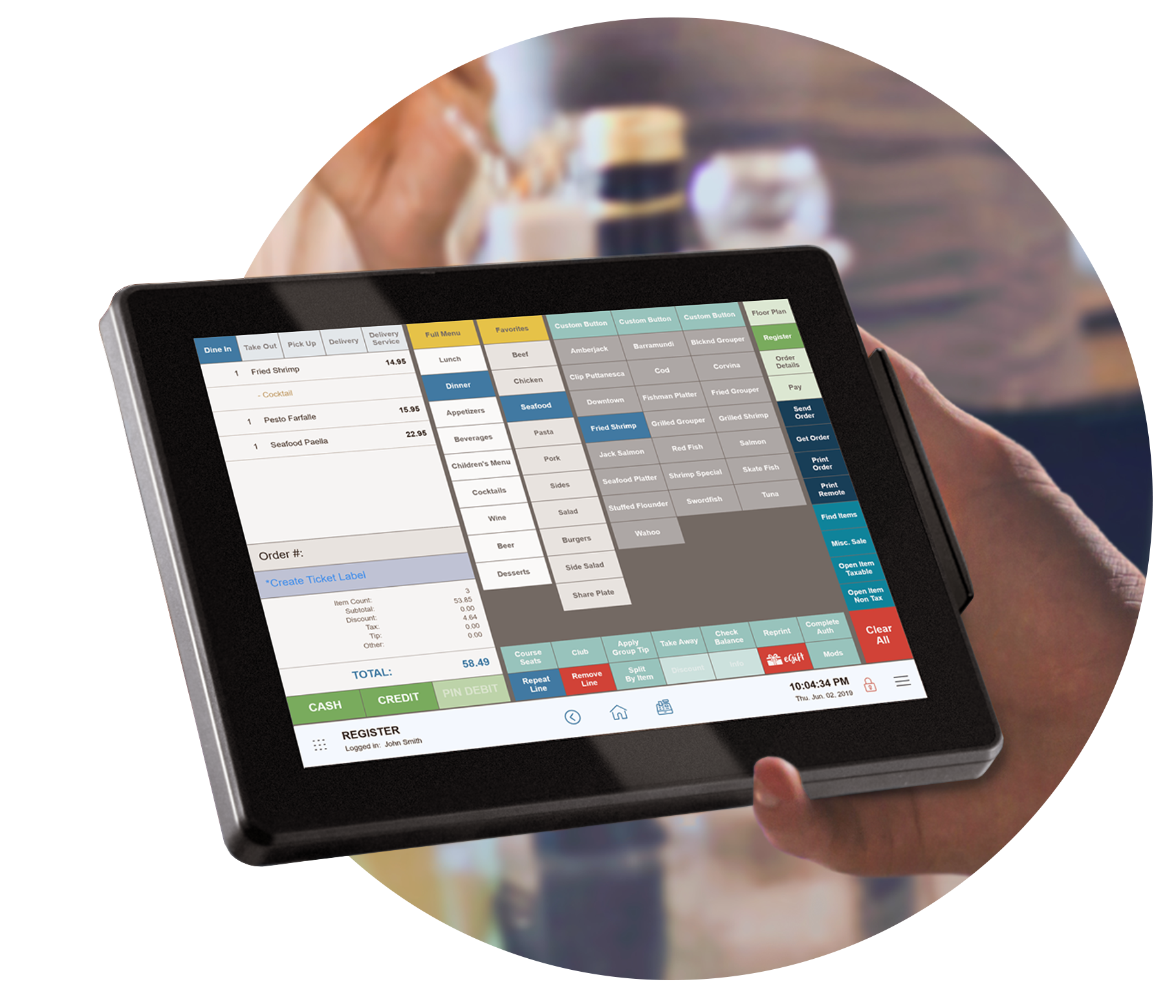 Exatouch for Restaurants
With its delivery manager feature, tableside ordering, kitchen display system, mobile payment processing for curbside pickup, menu and inventory management applications, and bar tab authorization, Exatouch makes managing restaurants easier and less costly.

What's in the POS Bundle?
The Exatouch POS bundle comes with all the durable hardware and cutting-edge software your business needs to succeed:
1. All-in-One Terminal
Quickly and easily access all of Exatouch's helpful features and applications through your touchscreen terminal.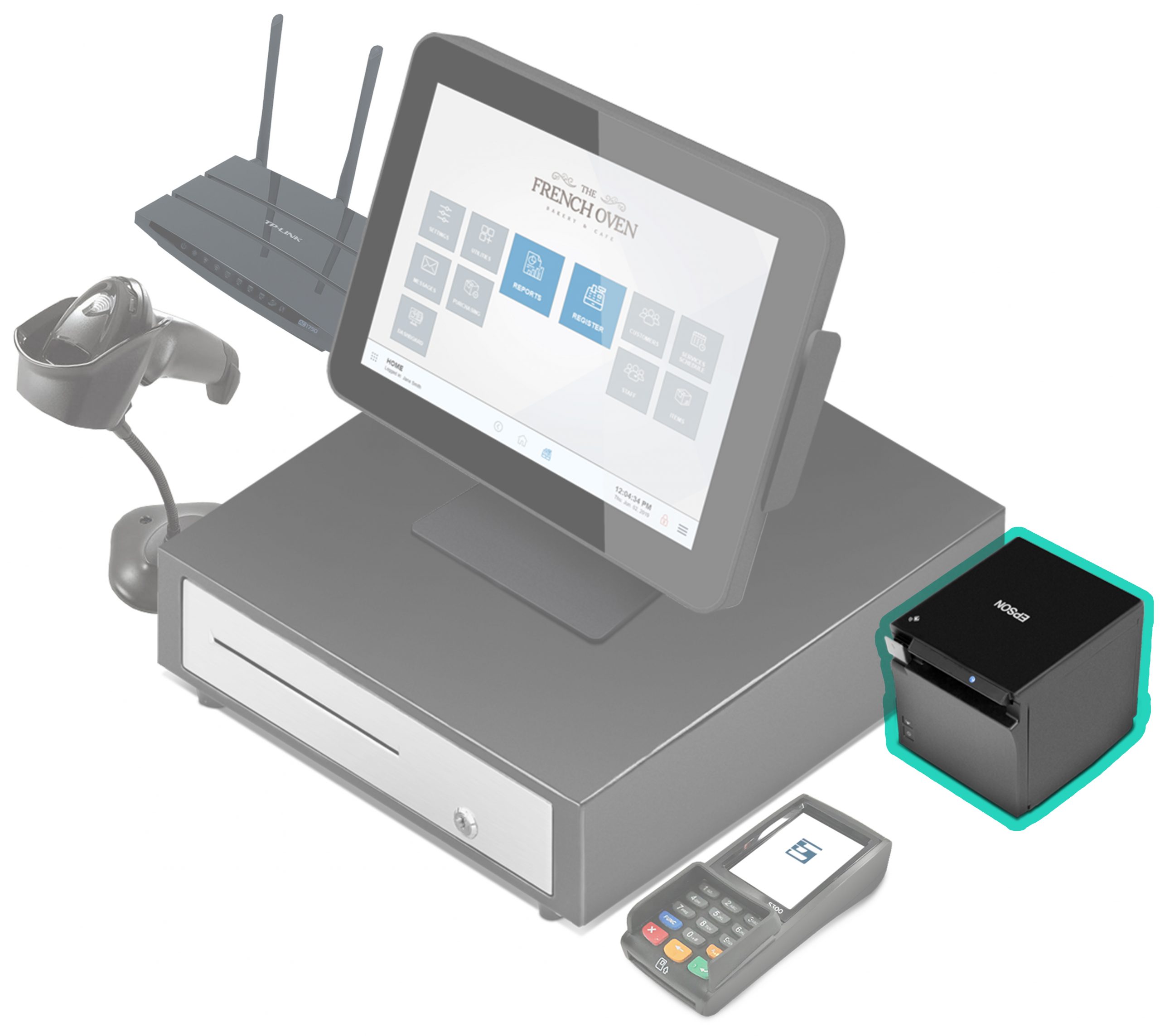 2. Epson Thermal Receipt Printer
Fast printing of receipts gets your customers on their way so you can help the next guest and keep revenue flowing into your business.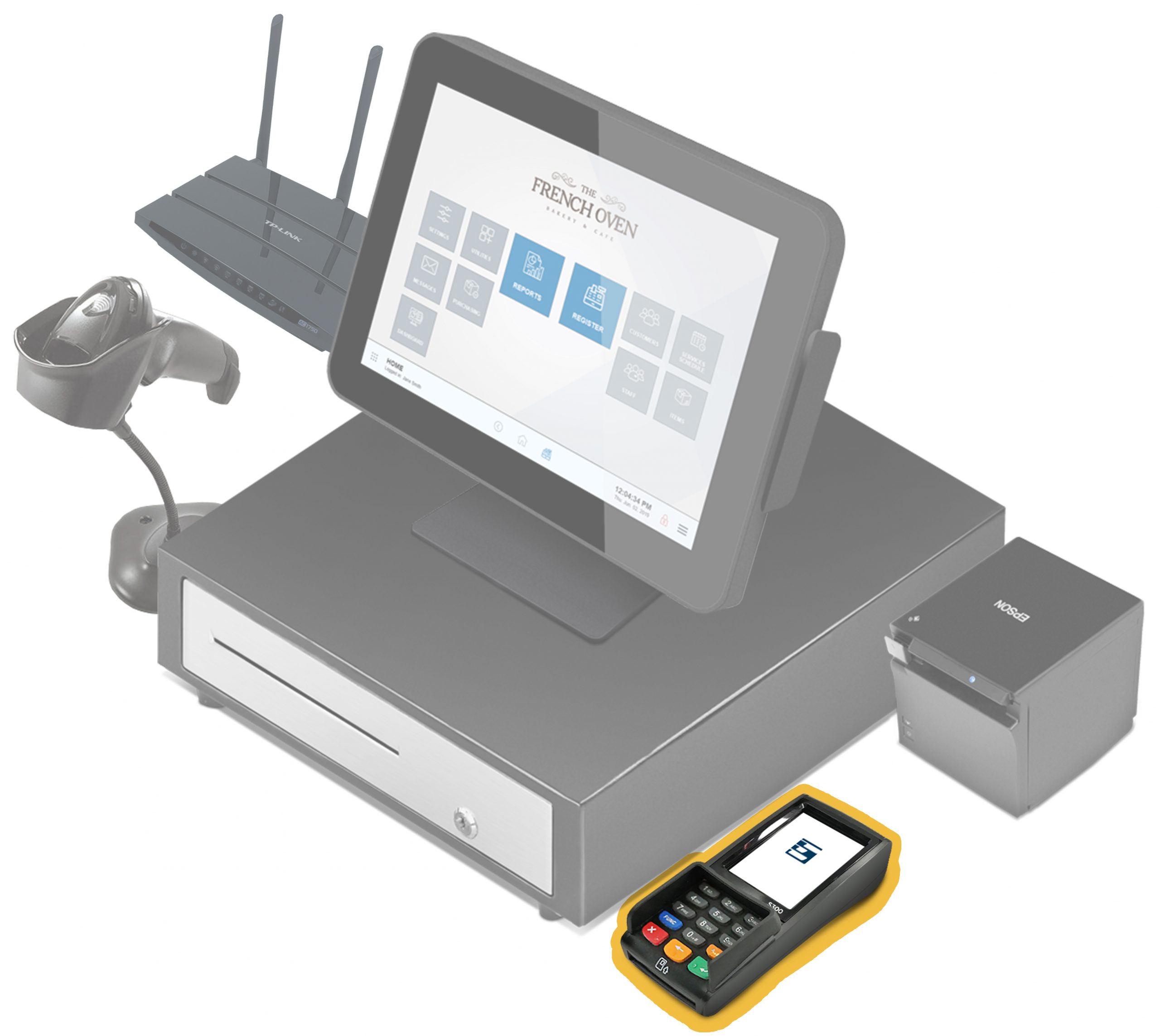 3. PAX S300 Payment Terminal
This device enables your customers to use their preferred method of payment with support for EMV and contactless transactions and more.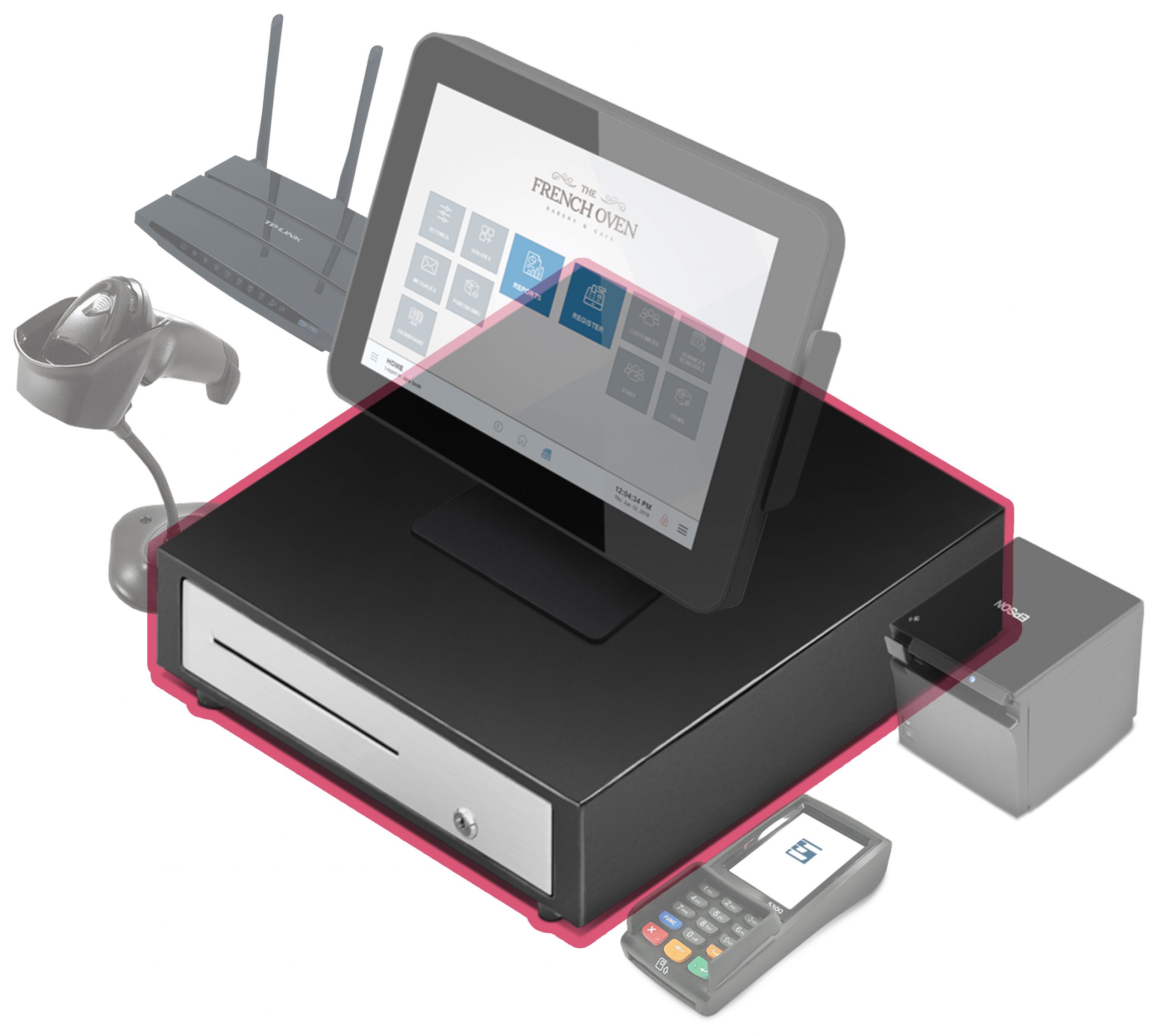 4. Cash Drawer
Keep your cash organized and secure in this durable cash drawer.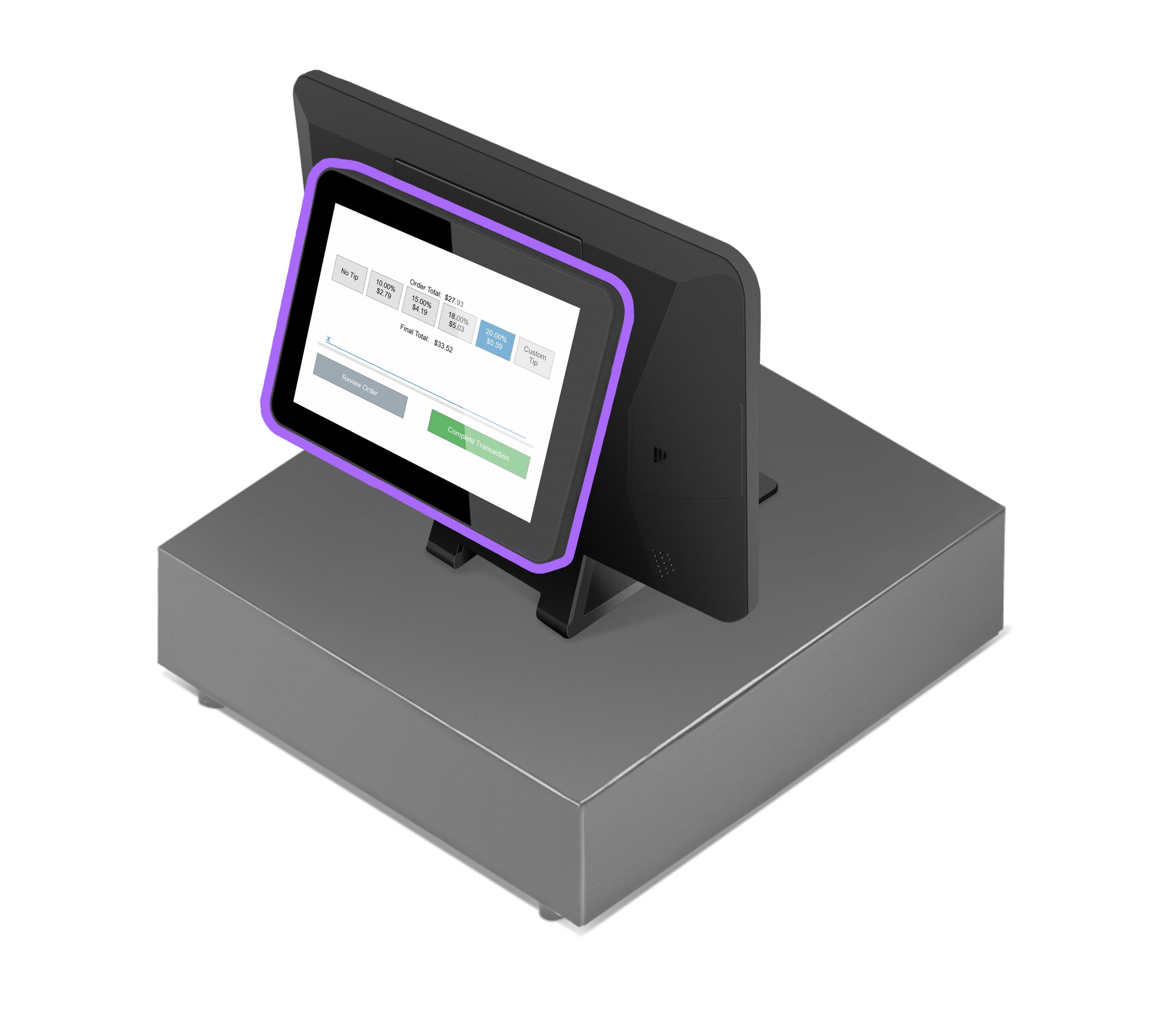 5. Customer Facing Touchscreen Display
This 10" touchscreen customer facing display ensures order accuracy, enables electronic signature capture, allows customers to choose print, email, or text receipts while making it simple to opt in to marketing messaging, and showcases rotating images with custom text to advertise your special offers and promotions.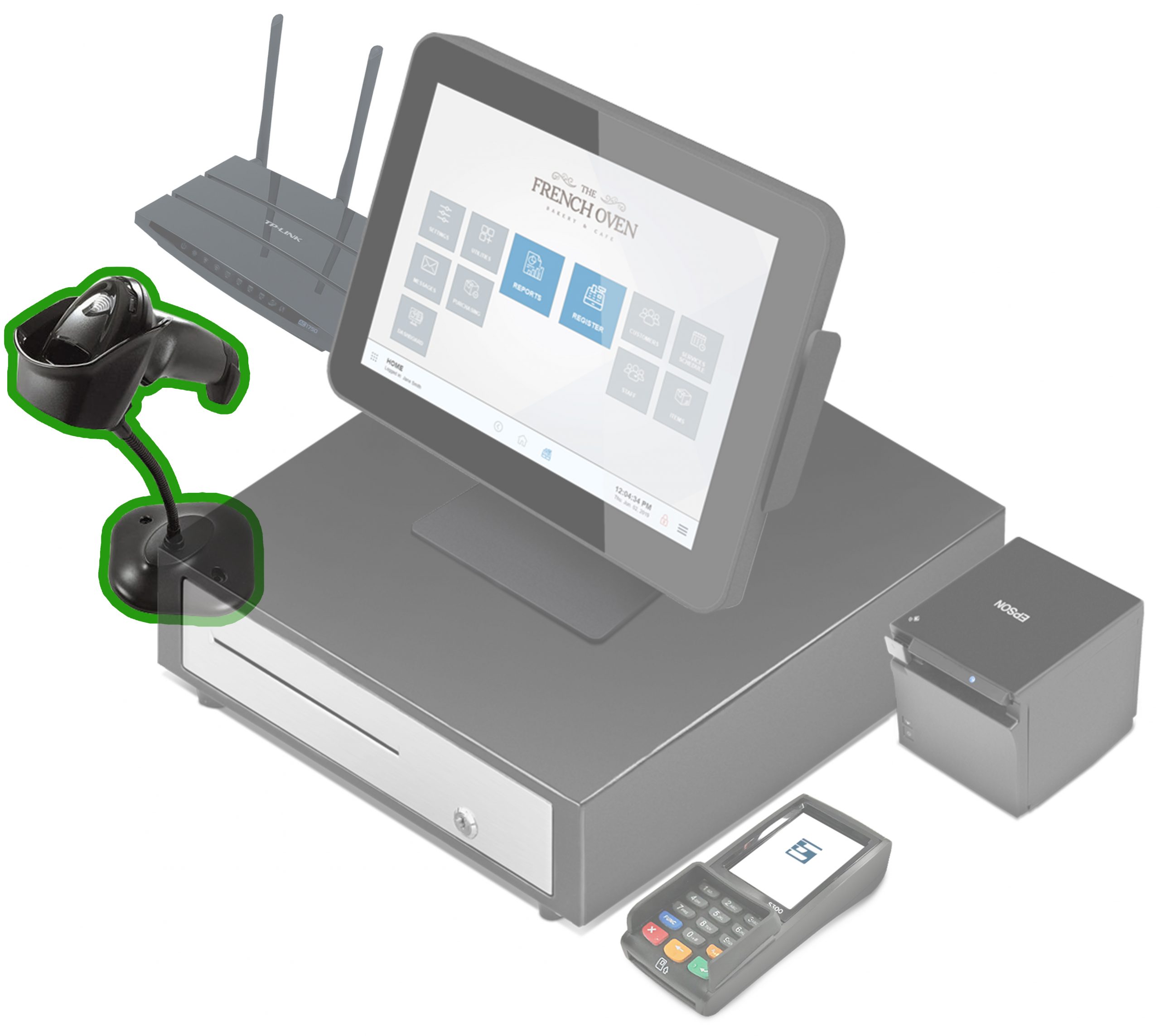 6. Zebra 2D Barcode Scanner with Stand
The barcode scanner makes checkout fast and easy, while the stand keeps your counter organized and ready for customers.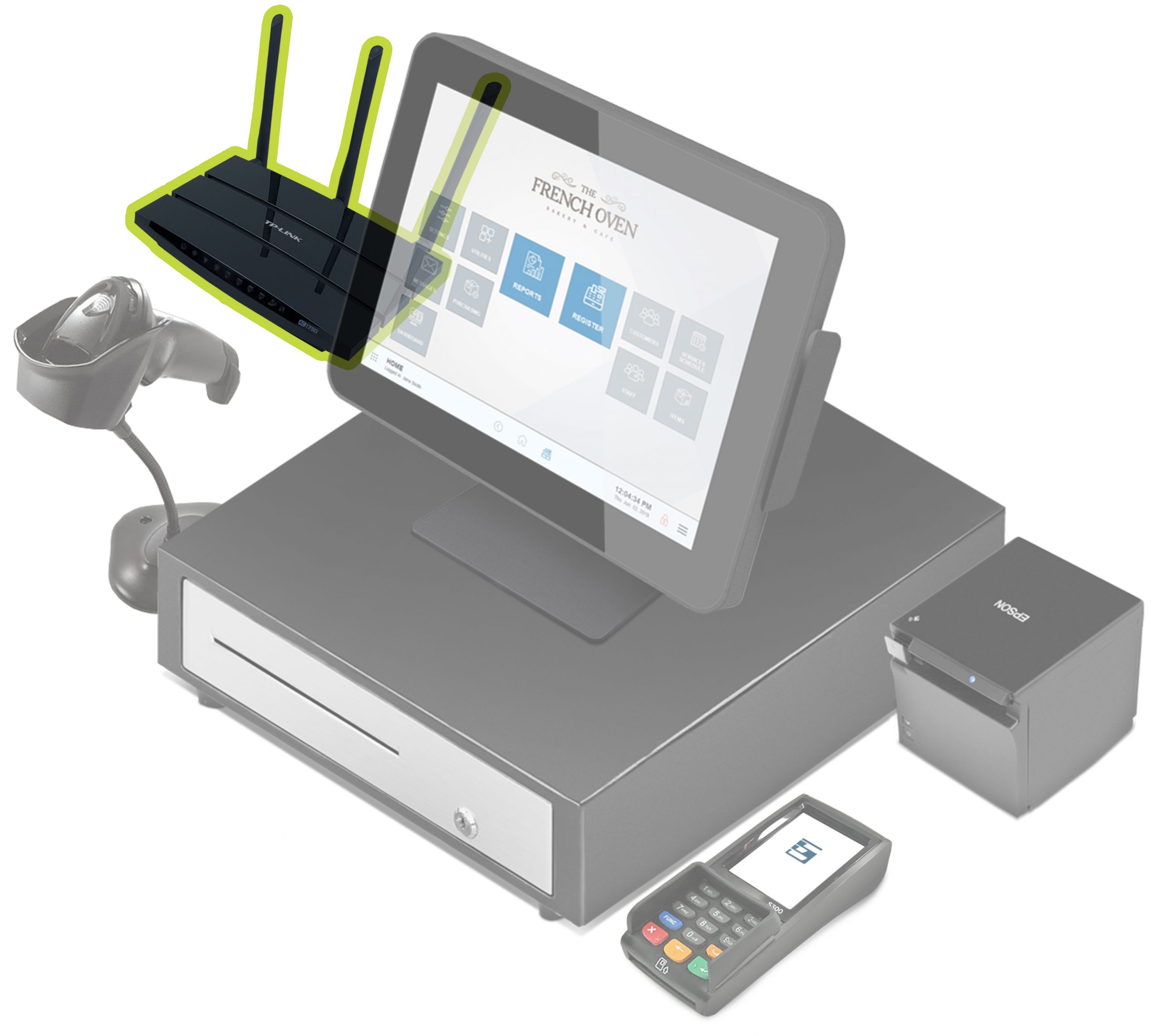 7. Router and Two (2) 7' Ethernet Cables
The router and cables complete the setup guaranteeing your POS is ready to go right out of the box!