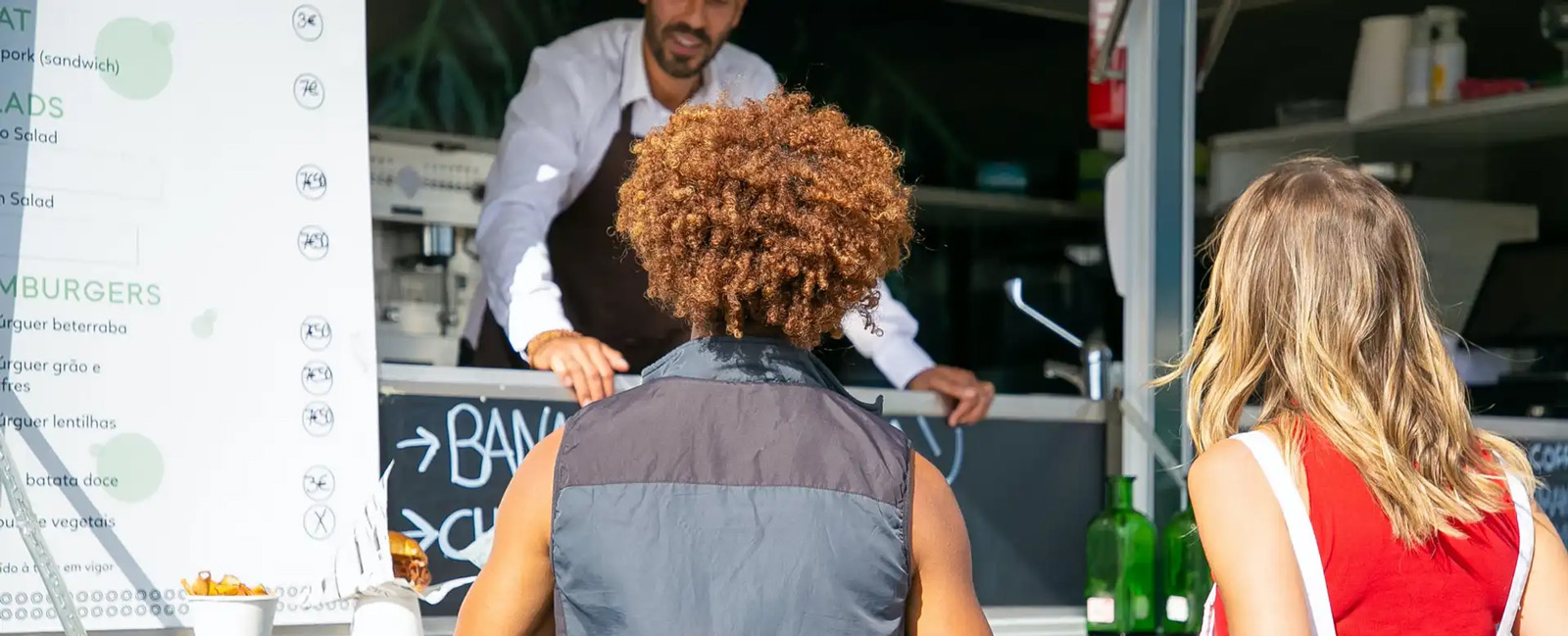 Put the "quick" back into your quick service POS.
Streamline operations with an end-to-end POS system that helps you grow revenue and connect with your guests.
The right tools for quick service.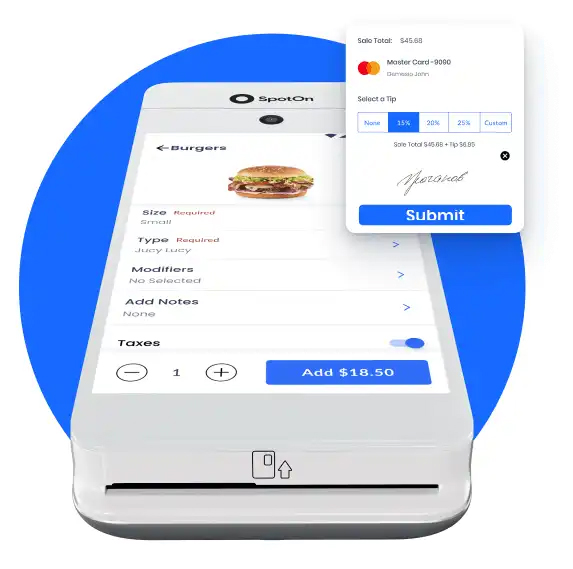 SpotOn Restaurant point-of-sale.
Work faster and smarter with a quick-service POS that combines all the features you need to create an amazing guest experience.
Custom menu build & table layouts
Lightning-fast ordering & payments
Handheld POS with contactless payments
Real-time updates & reporting
Remote back office
Multi-location management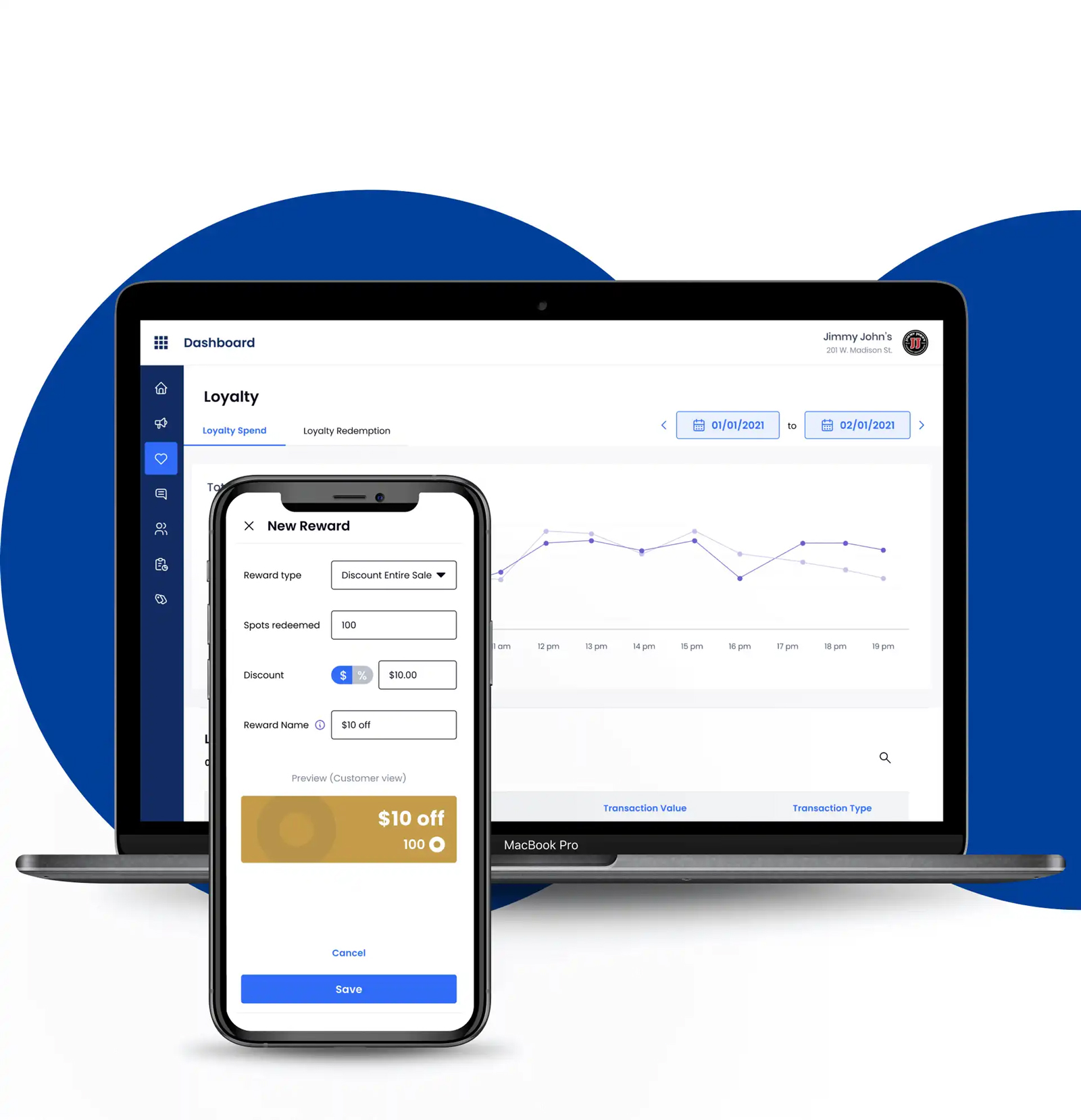 Boost customer loyalty. And revenue.
Increase sales by offering loyalty rewards that encourage your guests to visit more often. SpotOn Loyalty is easy to set up, easy to run, and it's fully integrated with the checkout process to keep the line moving fast.
Create custom rewards
Enroll customers during checkout
Increase sales with each check-in & redemption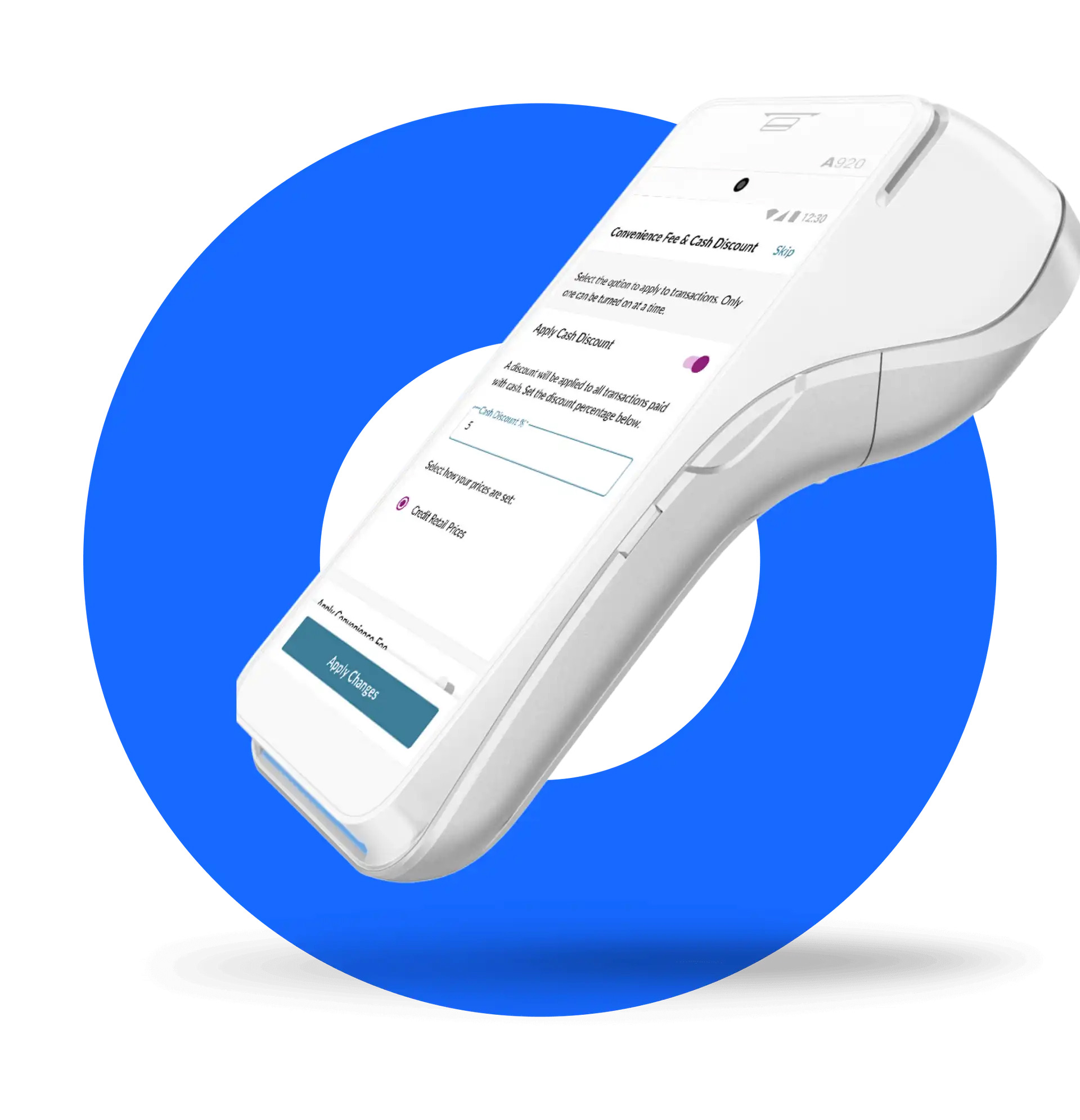 SpotOn Serve.
Use our lighting-fast handheld POS as a line-buster or to take orders curbside, tableside, or anywhere else you want to interact with guests.
Send orders to the kitchen in real-time
Accept payments on-the-spot with EMV, Apple Pay, and Android Pay card reader
Capture guest data with SpotOn Loyalty
Built-in touchscreen display and thermal printer
Extended range with Wi-Fi and 4G LTE connectivity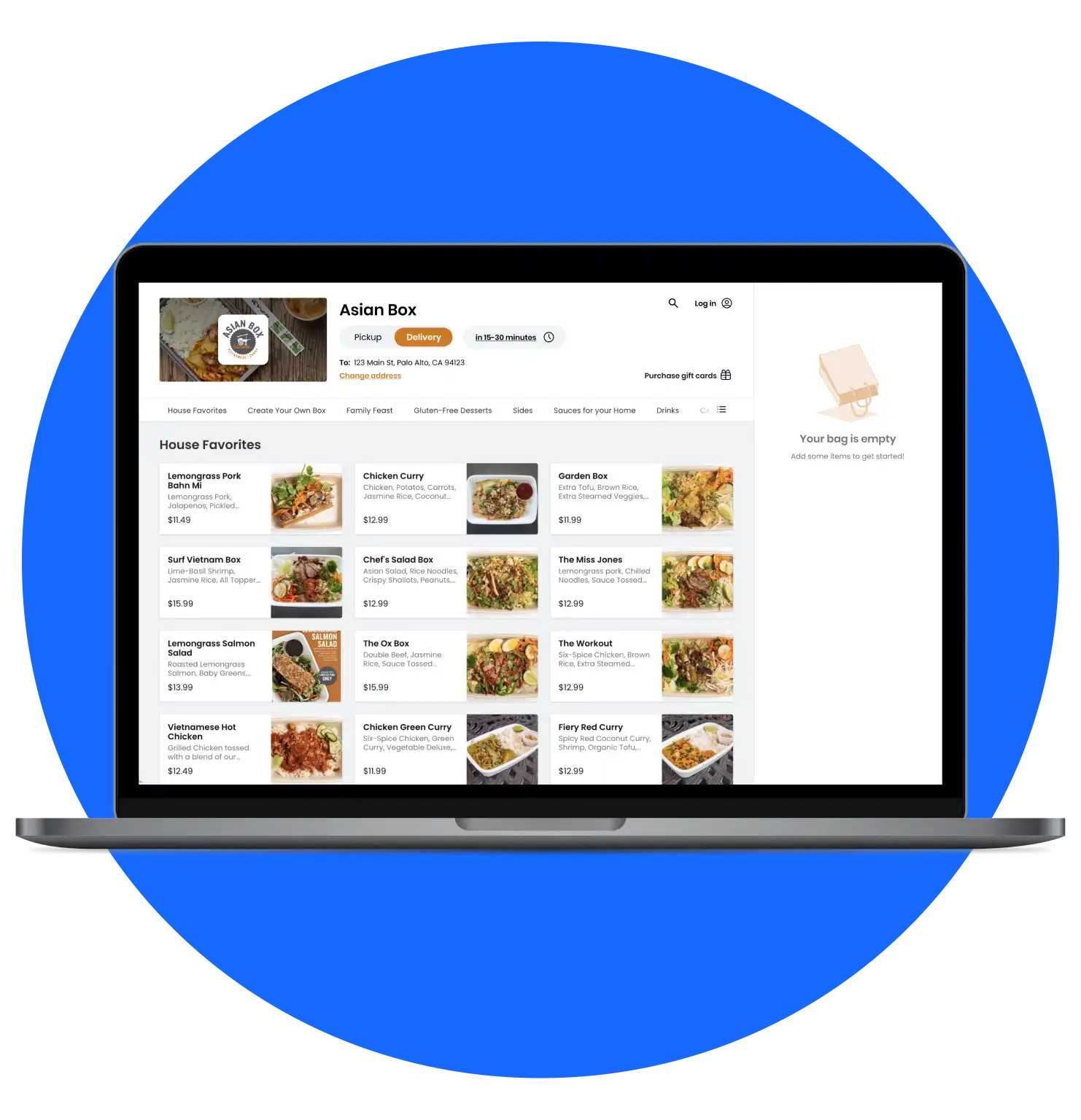 SpotOn Online Ordering.
Delivery and take-out have become an essential part of your success. Online ordering from SpotOn makes ordering and paying easy for your guests while eliminating costly commissions from third-party apps. Let your guests order take-out, delivery, and e-gift cards directly from your website with full POS integration to streamline operations.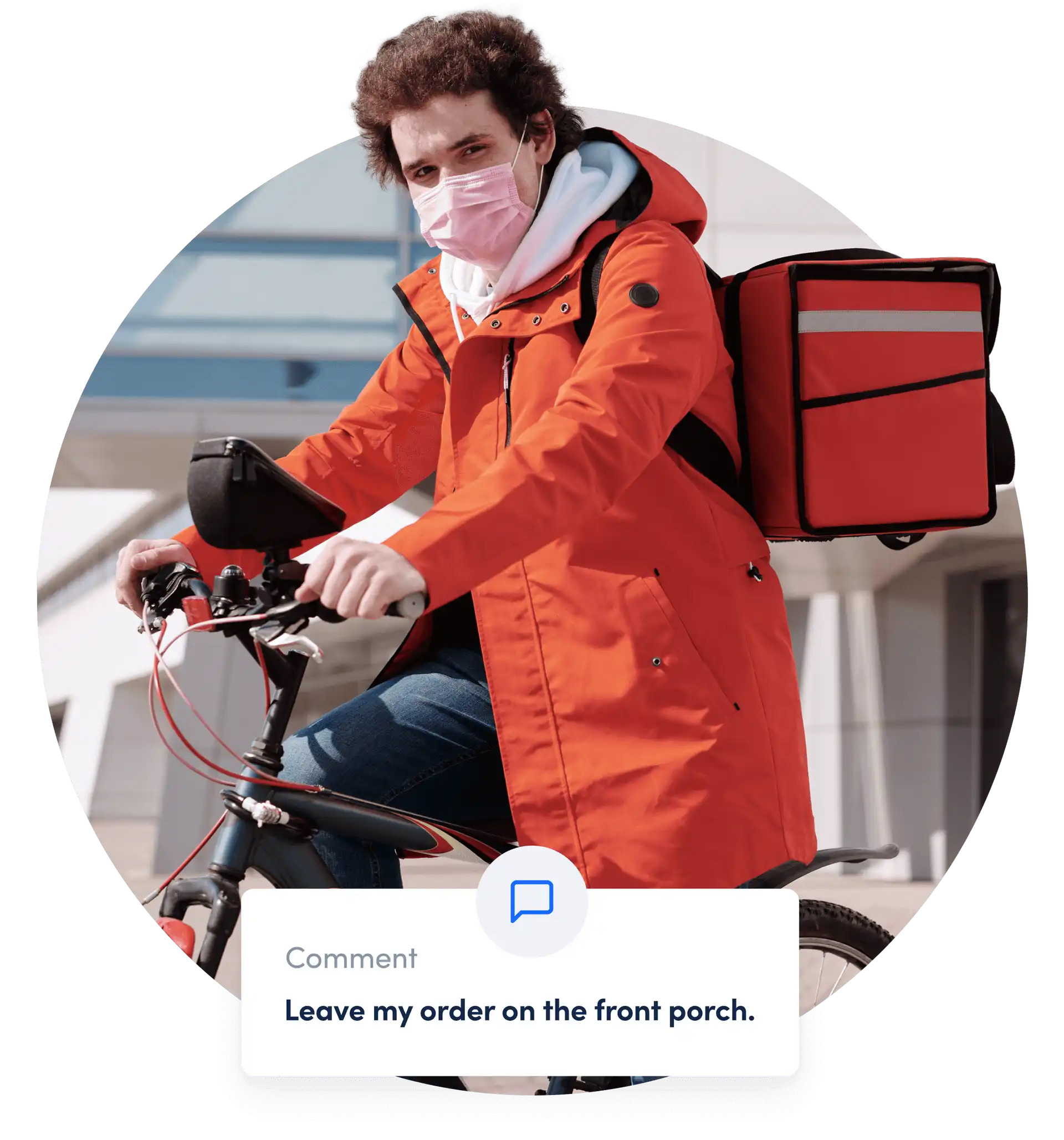 SpotOn Delivery, Powered by DoorDash.
SpotOn Delivery gives you access to the DoorDash delivery network for a low flat fee instead of the costly commissions associated with third-party apps. You also keep your own guest data, so you're in control of marketing to your guests instead of the competition.
Guests order directly from your website
Low flat fee of $4 per delivery
DoorDash handles delivery logistics
Keep your guest data to to drive repeat orders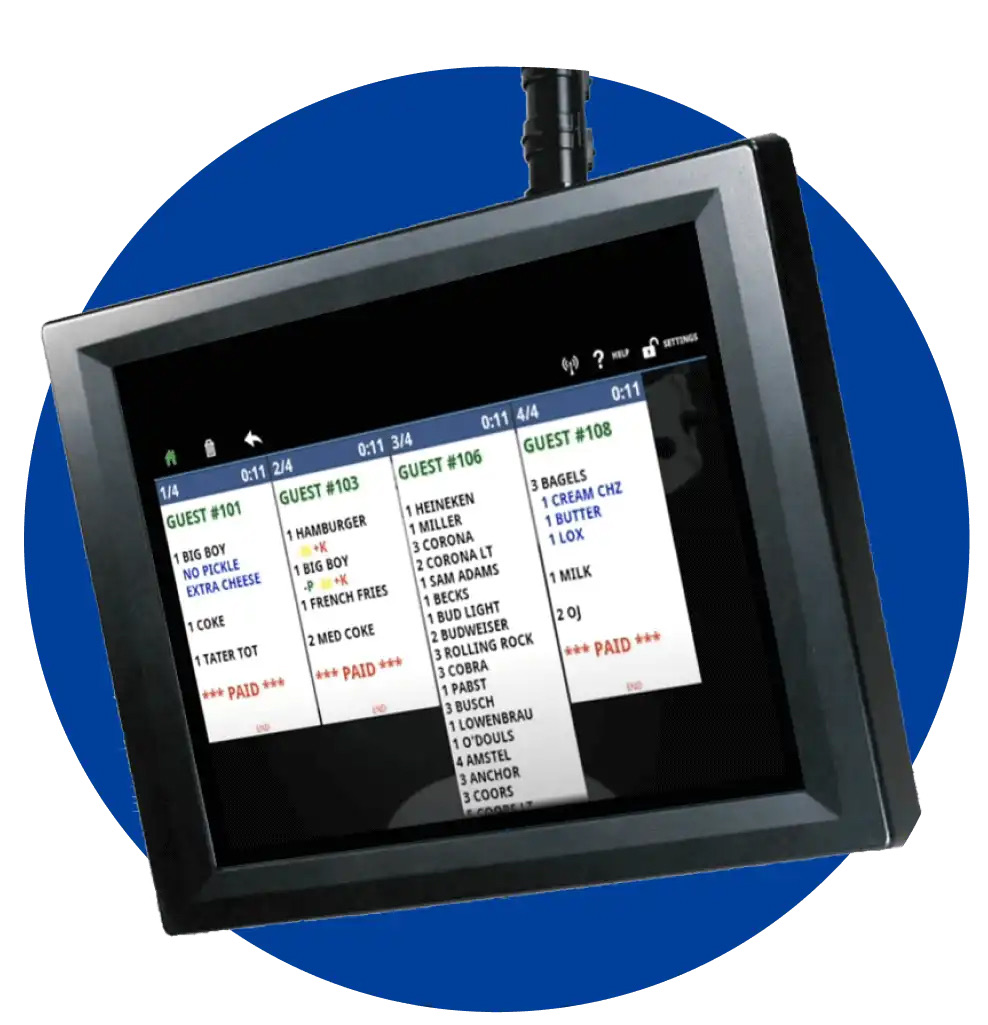 Turbocharge your kitchen with a KDS.
Improve kitchen productivity with a fast and easy-to-use kitchen display screen. Orders get funneled from your POS stations directly to your KDS and the bump bar makes it easy for your staff to send and retrieve orders.