Decrease Costs. Increase Revenue.
Welcoming a Grubbrr self-service kiosk to your team means a bigger bottom line.
Reduce Customer Wait Time
If the line to order at the counter is longer than 5 people, 64% of customers will leave! 80% of customers would choose to order from the kiosk, rather than wait in line.
Increase Sales
Research shows that QSR customers are more responsive to up-sells when they see large, attractive, highly detailed images, and have the ability to control their order customizations.
Happier Employees
This intelligent store solution makes employees lives easier with the assistance of customer management, order management and increase in workflow efficiency.
Order Accuracy
Ensure customers receive exactly what they order and keep track of valuable use data with digital precision and integration with back of house systems.
Improve Customer Loyalty
Grubbrr does the work for business owners with automated promotions, customer recognition with facial recognition and loyalty programs that will drive customer loyalty and return frequency.
Cloud-Based Software
Manage daily business practices, employees, reporting, input/output, sales, analytics and customer loyalty in a completely digital, cloud-based atmosphere.
Take control of your business with Grubbrr Reporting Features
24/7 Backend Dashboard Reporting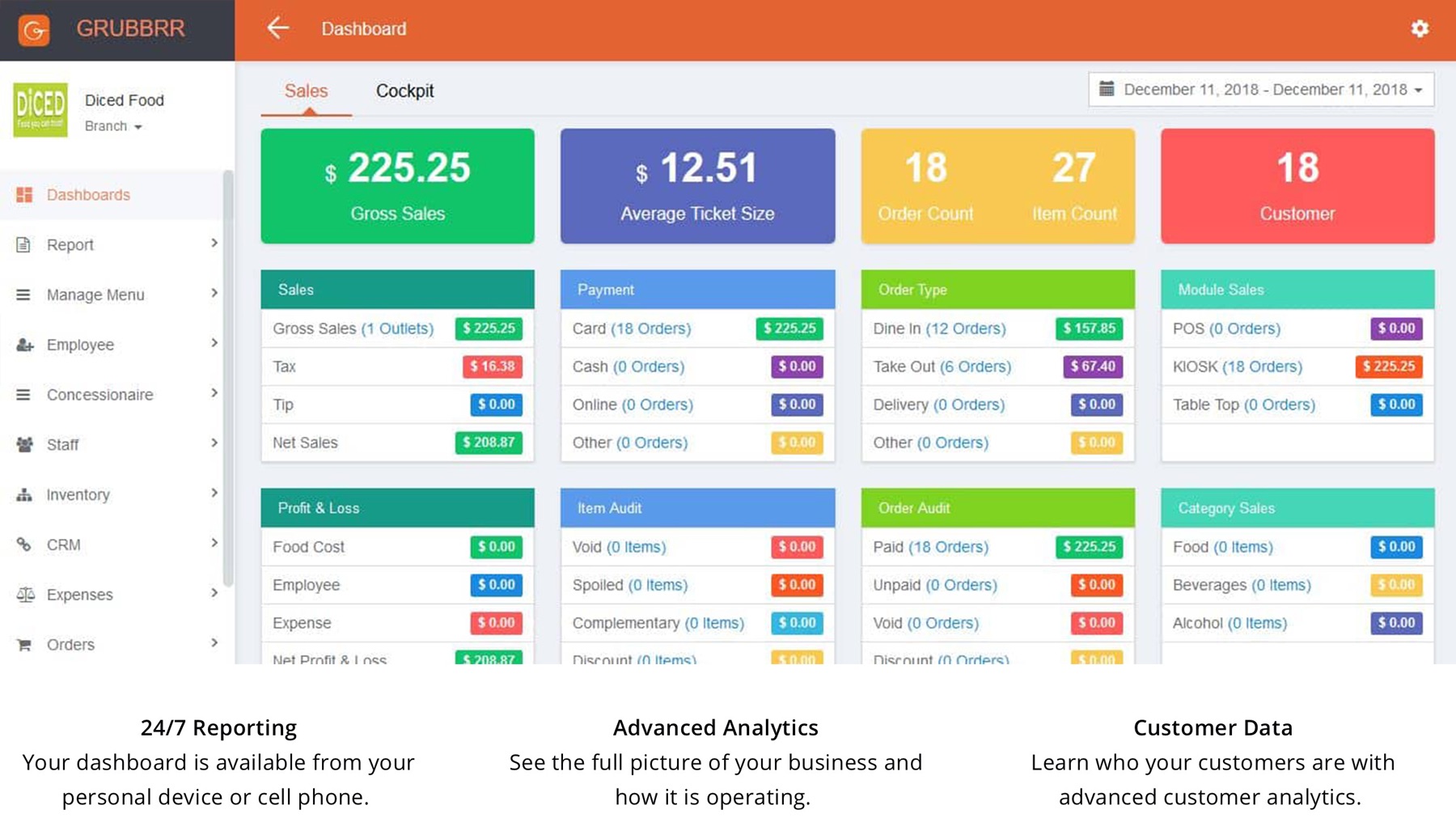 Kiosks as low as $299/month
Get a system that will boost your business.
Once you order your system it can be up and running in as little as 48 hours. We promise quick configuration and easy setup, 24 hour support and an experience that your customers will enjoy returning to again and again.