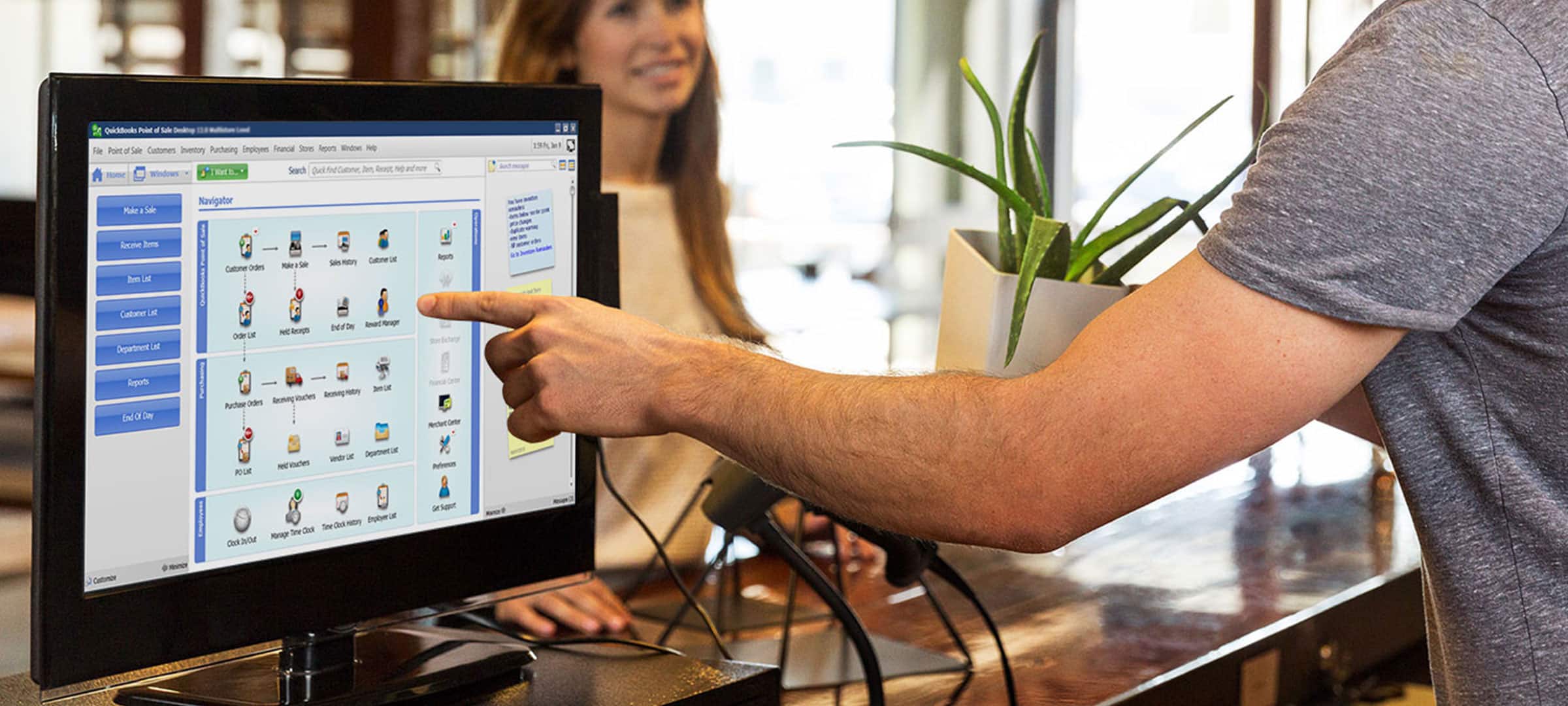 Quickbooks
Desktop Point of Sale System
Lowest prices & free hardware!
QuickBooks Point of Sale 18.0
Point of Sale Features that drive your success.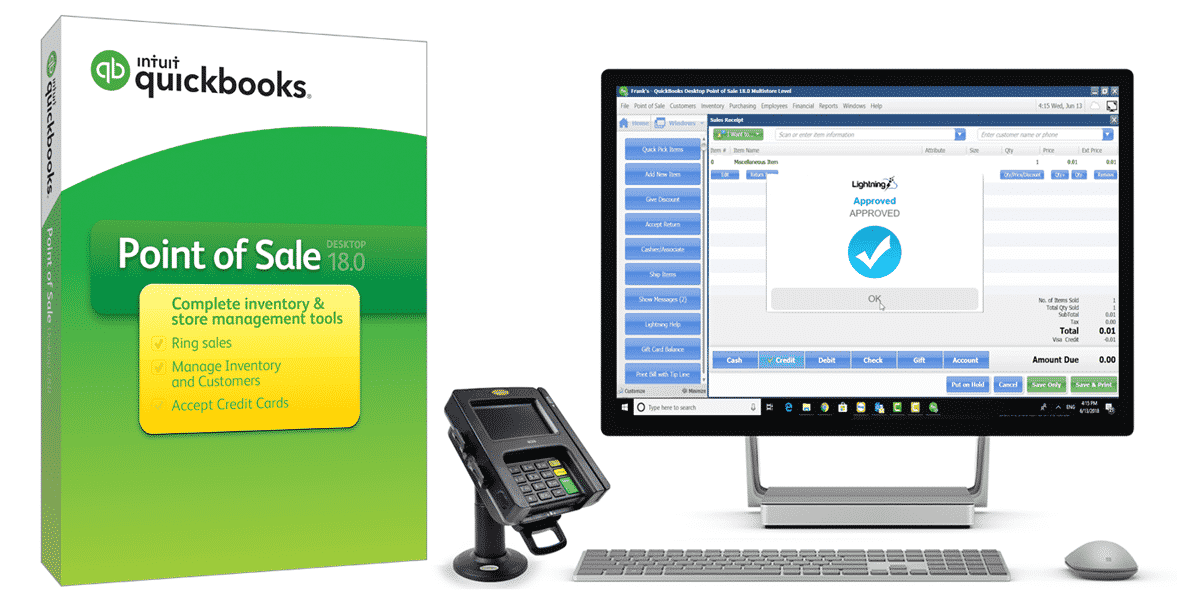 Total Business Management
An all-in-one way to run sales, accept credit cards, manage vendors and inventory, and build customer relationships.

Get More Done
Faster startup times than any previous version with new multi tasking capabilities enabling toggle between tasks.

Secure Credit Card Acceptance
QuickBooks Point of Sale Desktop 18.0 is EMV ready and designed to support the most updated payment technology for greater data security.

QuickBooks Desktop Integration
Save time by automatically syncing sales data with QuickBooks Desktop. Auto payment reconciliation is now available too. Stop double entries.
Intuit has released the all new version of QuickBooks Point of Sale Desktop Software. Version 18.0 comes fully equipped with features that make managing your business easy to do with a simple layout and practical functionality. QBPOS comes complete with tools to ring up sales, manage inventory, track customer purchase behaviors and more all in one place! This software is simple to operate and integrates seamlessly with other Intuit software and technology. QBPOS version 18.0 is equipped with a suite of powerful tools designed with the ability to scale from small independent stores to multi-location chains. QBPOS automatically syncs payments, sales and inventory into QuickBooks. This seamless integration helps you save time, effort and any potential errors.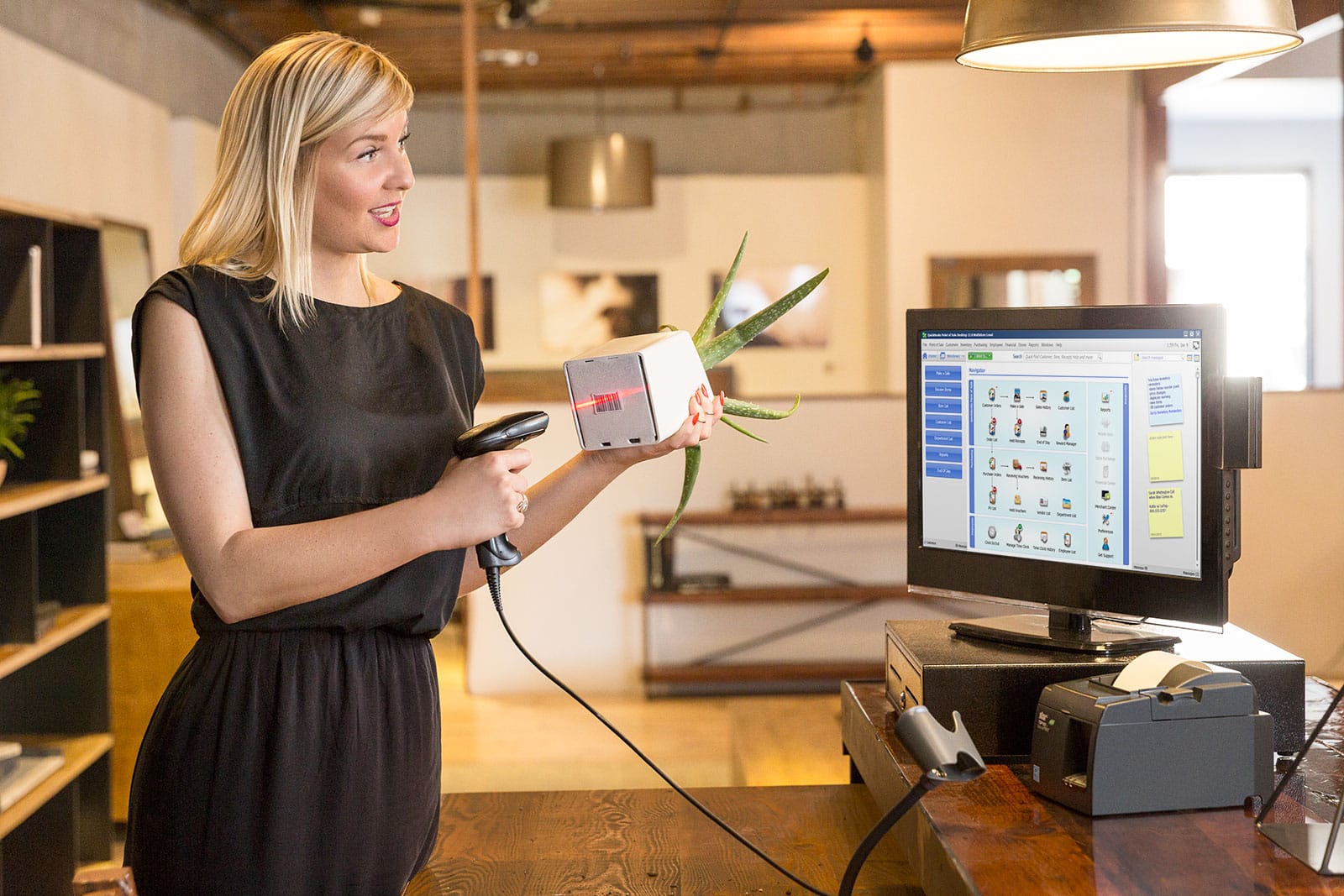 What's New with QuickBooks POS Version 18.0?
• Home screen has been updated to include important client information
• Now includes hover over boxes for the customer rewards program and account balances
• Run reports based on busiest time of day, most popular items, least popular items and inventory check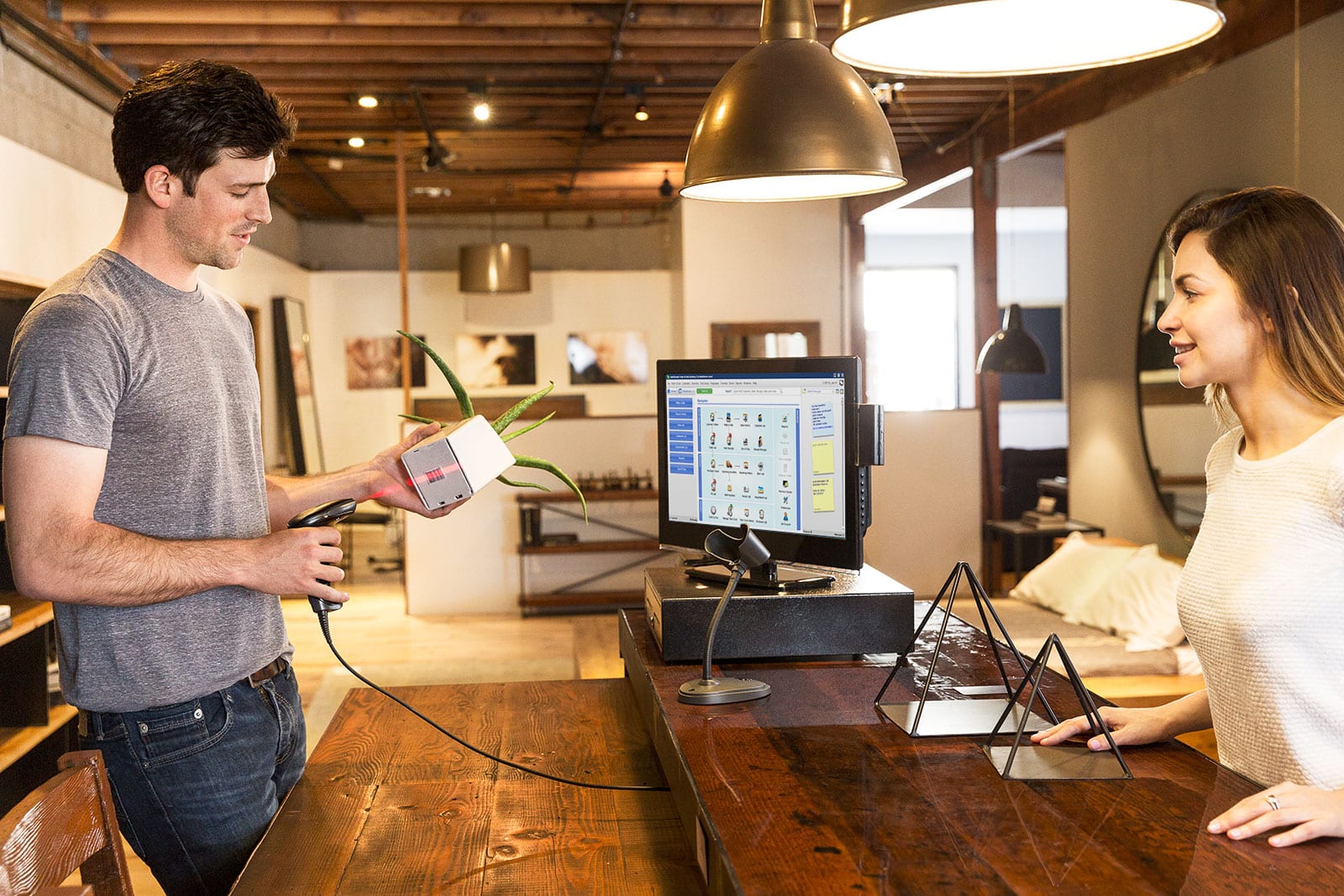 Track Inventory
With every transaction, whether sale or return, your inventory is automatically updated. Understand what products your customers are buying, learn what needs to be restocked and what your product mix should look like. Features like custom barcodes, stock forecasting, and back orders help you keep your inventory management process organized and efficient. All stock updates are done in real time and within the QBPOS software.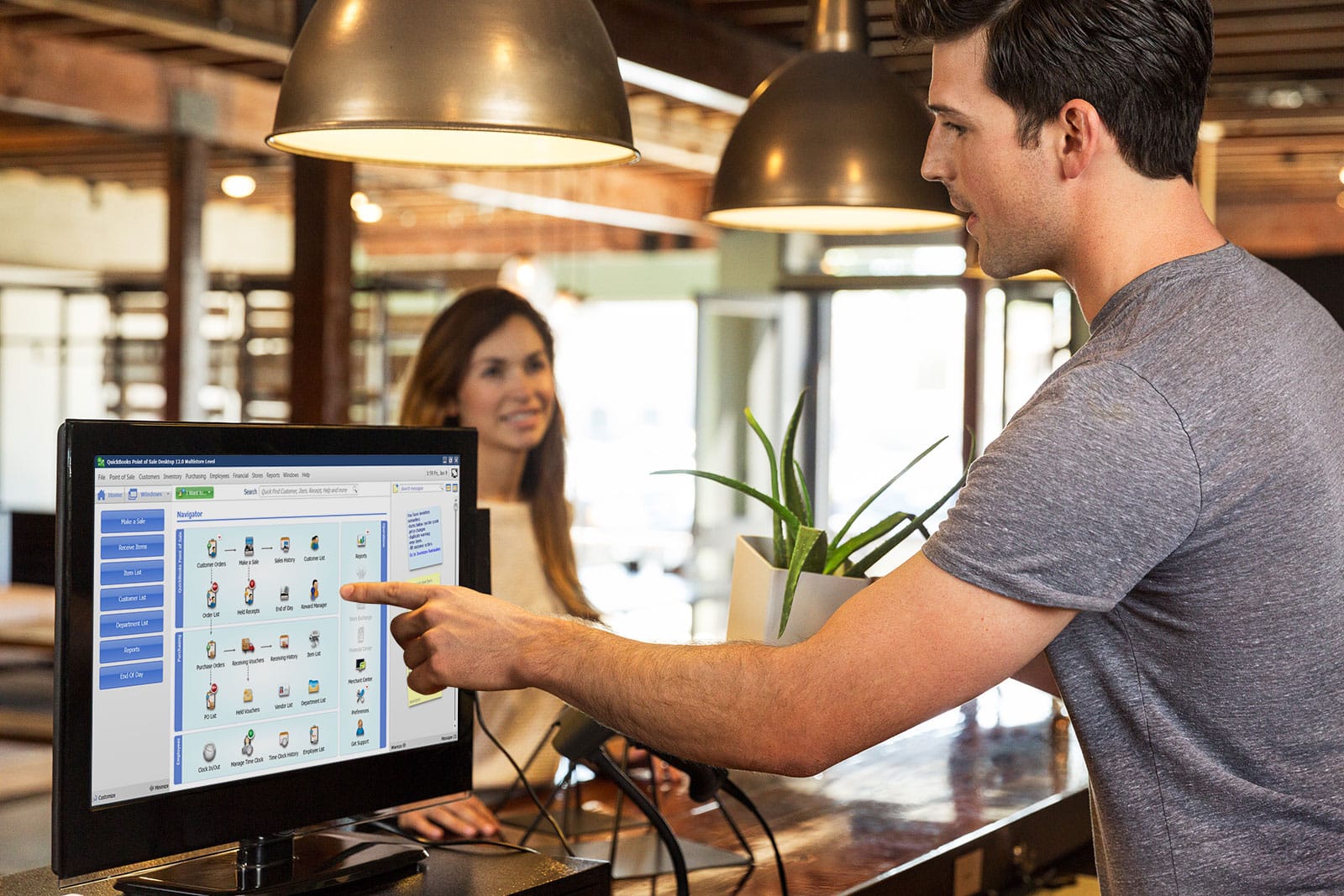 Build Customer Profiles
Keep track of customer purchases and discounts all in one place, the system notifies you when a client is eligible for a reward. QBPOS enables customer relationship building through purchase tracking and client profiles. With the built-in loyalty program, you can easily set up what the purchase parameters are for earning rewards. Custom discounts can be applied and quickly add new customers to your database from the checkout screen. Add purchases and additional information to existing customer profiles for a more tailored checkout experience.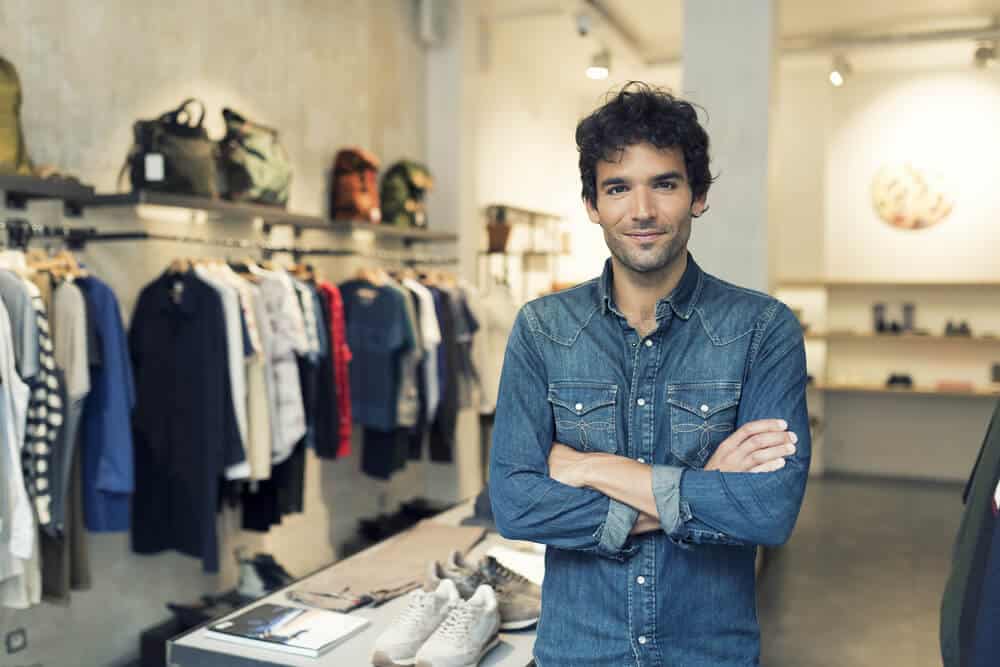 Track Employee Hours & Sales Commissions
With QuickBooks Point of Sale Pro you can allow your employees to clock in/out within the program. If you are using QuickBooks financial software, then you can easily transfer the information directly from the QuickBooks POS to create paychecks. You also have the capability to run reports to view your employees time records and keep track of their hours worked. If you pay your employees a commission for sales, QuickBooks Point of Sale can calculate, and report commission amounts for you. Each employee can have his own commission rate and items can be marked in inventory as eligible or not for commission.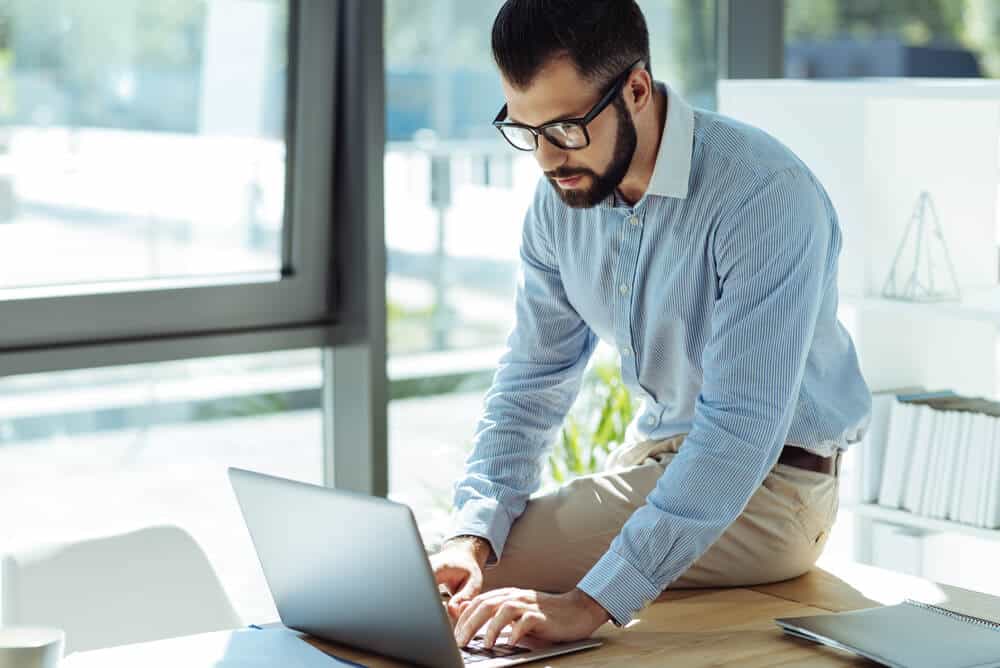 Analyze Data by Store Location
With QuickBooks Point of Sale Multi-Store you can track and monitor all data from each of your store locations. With QuickBooks POS Multi-Store you have the ability to manage and create customized reporting for up to 20 stores from one single location. You also have the ability to track inventory transfers between stores! Easily view and adjust inventory quantities between stores and set up automatic quantity adjustments at remote stores.
---
What QuickBooks Point of Sale 18.0 users are saying
"Very easy operations, daily reports and inventory maintenance, very easy to operate. Price look up and price change is easy. This product is really good and affordable, I already have 3 stores, I am using the same Product for My all business."

"Very user-friendly, straightforward. Syncs seamlessly with Quickbooks. Complete customization of receipt, item list, sales screens, etc. Allows for receipts to be held and notes to be stored along with held receipt for instances when the internet is down."

"It is very easy to use. Reporting is very strong. It is robust in its functions. It is very helpful to ascertain the level of purchase from any vendor based on sales performance of the products."
---
QuickBooks POS V18.0 Edition Comparisons