The POS Features You Want on an iPad Interface You Love
Retail and restaurant owners choose Paradise POS and our innovative iPad POS software because it combines legacy POS system functions with the convenience and simplicity of the iPad interface. Paradise POS also offers extra elements that make running your business easier, like customizable features and a secure system, all backed by our dedicated customer support team.
iPad POS Software for Retail
---
Your point of sale (POS) software is the foundation of your retail business, carrying the majority of the workload from checking out customers to managing inventory levels and running reports. That's why Paradise POS developed iPad POS software that retailers can rely on to better manage business operations and increase profits.
Paradise POS is Ideal for Your Store
• Apparel/Boutique
• Liquor Stores
• Rental
• Vape/Tobacco
• Convenience Store
Learn More
restaurant
iPad POS Software for Restaurants
---
You rely on your POS software for more than entering orders and settling checks for your restaurant — you also need a system that you can leverage for inventory management and reporting. That's why Paradise POS developed iPad POS software that restauranteurs can rely on to take accurate orders, improve productivity and decrease costs.
Paradise POS is Ideal for Your Restaurant
• Quick Service
• Table Service
• Bar/Nightclub
• Catering
• Food Truck
Learn More
Simple and
Easy to Use
Train employees quickly and get them on the sales or restaurant floor faster with Paradise POS.
Feature-Rich &
Affordable
Don't sacrifice functionality to save money. Get the best of both worlds with Paradise POS.
Fast and
Simple Checkout
Lightning fast and incredibly easy to operate, Paradise POS checkout will not slow you down.
World-Class
Customer Support
Paradise POS is backed by 24/7 IT support. Our team is always available via phone or email.
iOS Based
Specifically designed for the iPad, Paradise POS is iOS based to provide a phenomenal user experience for employees, customers and your management team.
Offline Mode
If your internet goes down, your Paradise POS stations can still talk with one another. By not relying on just the cloud or just a local server, Paradise POS allows your devices to continue to work whether you are online or not.
Payroll
Paying employees is easier with Paradise POS. Track hours and export reports for upload to your payroll management system like QuickBooks or for your CPA.
Inventory
Management
Use your iOS device and Paradise POS' barcode scanner to do inventory counts and updates wirelessly. It even integrates with a barcode printer to quickly print labels right through your point of sale.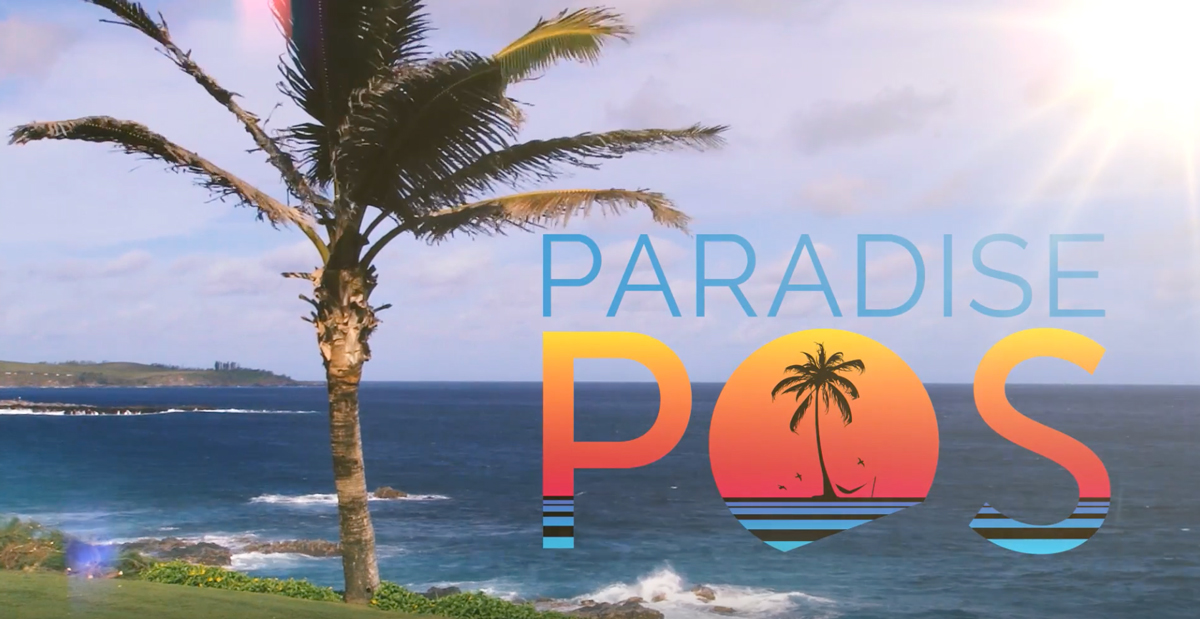 Partnering with Paradise POS is Good for Business
Selling Paradise POS and partnering with us as a channel partner is a great business decision. We provide the tools to help you succeed backed by iPad POS software that is a great value to your customers. Learn more about joining the Paradise POS ecosystem today.